January 15, 2000
OK, I know we're a little behind here but we're still recovering from New Years....as most of you know by now, Jeff was nominated for two Grammys, one for best pop instrumental for his rendition of "Day In The Life" on George Martin's 'In My Life' and the second for best rock instrumental for "What Mama Said" off of 'Who Else?'. 'Who Else?' was also listed as one of the best albums of '99 by the Los Angeles Times music contributor's poll. And....guitar.com has just announced it's 'Top 100 Guitar Players Of All Time' (what's with all these lists lately?) And Jeff was listed at #2 right behind Jimi Hendrix. Here's what they had to say;

2. Jeff Beck 
   Jeff Beck is rock's marquis lead player and has been for over three decades. 
   He first came to prominence in the '60s as a slashing, puckish lead player 
   for the Yardbirds -- predating Hendrix's own wild lead excursions -- and since
   has made a name for himself in virtually every pop music genre,hobnobbing with
   Bon Jovi, Tina Turner and Mick Jagger, among many others. His secret of turning
   the tone knob on his Strat almost completely off and then turning up the treble
   on his amps gives his guitar a sweetness approaching heaven. His use of holding
   the slide in his picking hand to access notes well off the fretboard gives him
   outrageous range and texture. His only limitations -- and the things that have
   prevented him from the heights of fame -- have nothing to do with his considerable
   craft as a player: he doesn't compose much and he rarely, if ever, sings.
   *   Essential Album: Blow by Blow 
   *   Classic Moment: "Where Were You?" 

It seems we have a friend who has a friend who works for Sony/Epic in New York. As you can see this is already third hand information, considered hearsay I guess but hey, it's a good rumour and we like them. Anyway, our friend's friend was explaining to him how Sony does planning for the next year and schedules releases. It's a lot of meetings with execs and the like and talk of how many pressings of a new release should be made. So what we've heard is that Sony is planning at this time for a September '00 release of 'Jeff Beck Live'. With something in the neighborhood of 15000 pressings. Sounds good to us. However since we first heard of this, we've learned that Jeff's management hasn't heard from Sony and neither has Jeff. They (Sony) at this point don't have any live tapes but are in the process of re-working their artists' catalogue and Jeff and company are expecting to be contacted at some time.
Jeff and the band are still at work on new material we've heard....they are writing and looking for producers...also there is a chance of more live work for Jeff in 2000 since he's hinted that doesn't want it to be too long before he appears on stage again.
Lastly, this happened almost a month ago but it's worth a mention....anyone catch the Billboard Music Awards on the Fox Network? I mean, why would you, two hours of pop music drek, but over the closing the credits of the show, what did the producers of the show choose for music??..."Psycho Sam"! They only got about 40 seconds of it on but it makes you wonder if someone might have been trying to make a statement. (Ed. we've since heard that they used 'Psycho' for every bump out to commercial!) And another miscellaneous airing of Jeff can be heard on syndicated radio genius Phil Hendrie's show out of KFI in Los Angeles. He recently said of his 'bump' music, "I gotta get my Beckology CD in here, that's all we need here for music." And he's been using it ever since. And since we first mentioned this, we've learned that Howard Stern sidekick Fred Norris often uses 'What Mama Said' and 'Psycho Sam' for music beds to some of Howard's commercials.
---
April 5, 2000
A few things have happened since our last update. As I'm sure you all know Jeff went 0 for 2 at the Grammys, Carlos S. cleaned up and congratulations go out to him. One thing we always keep in mind here at the page is that although it's nice to win, the Grammy's and most other similar awards are music 'business' awards. And we all feel here and are happy that Jeff has always paid more attention to the music than the business. Jeff did attend the Grammy awards show, this according to Grammys.com. Seems he arrived and sat with Lemmy Kilmister, frontman of Motorhead.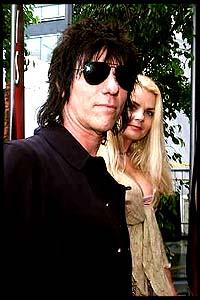 Jeff arrives at the Grammys...and no, that's not Lemmy.
Jeff did however win an award that's more up his alley. Jeff won the 2000 Orville H. Gibson award for best rock guitarist. The annual Orville H. Gibson awards are held a day prior to the Grammys and this year the venue was the Hard Rock Cafe in Los Angeles. The awards are determined by a process that includes nominations by the editors of the leading guitar magazines, with the final honoree in each category chosen by music critics from around the country. Not bad.
Also, while Jeff was in California he was doing some work with Jed Leiber to soundtrack a new Disney cartoon about hot rods.
On the new live release we mentioned last time we have some more info. Seems that our 'source' at Sony is in the process of remastering 'Truth', 'Beck-Ola' and 'Rough And Ready' for a new release of these albums with perhaps and this is a 'big' perhaps, some new bonus tracks. He's mentioned in the past the possibility of a live Jeff Beck offing for the summer of 2000 and has since mentioned the possibility of Sony releasing a DVD of the Japanese concert Jeff taped last June in Toyko. However, we have since learned from the from the top as it were that there will be NO releases of ANY live material in ANY format in the foreseeable future. And since I first wrote this update we've found out that Sony has approached Jeff with the idea of adding bonus tracks to the remastered releases and that his reply was, "Nope."
While we're mentioning Japan, we've come across a real novelty that could only happen in Japan. We recently received from our good bud and Japanese correspondent Toshi a package that contained a bunch of promotional material and a CD for a group called 'CBA'. Seems both Carmine Appice and Tim Bogert have been over in Japan working with one of that countries' foremost guitarists, a chap named 'Char'. They have been touring Japan as 'CBA' or Char, Bogert And Appice doing covers from Carmine and Tim's BBA days. Upon listening to the CD, these guys are pulling off virtually flawless recreations of 'Lady' and other BBA classics. In fact you can see a 4 and a half minute video of the band live at Carmine's website www.carmineappice.com.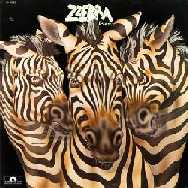 This just in. Back in 1975 I remember reading a blurb in a music magazine about Jeff playing with Zzebra, a group consisting of Tommy Eyre (keyboards) (from Aynsley Dunbar's Retaliation, Joe Cocker's Grease Band later with a touring lineup for session man Ray Russell with Tony Hymas, Mo Foster and Simon Phillips) and Loughty Amao (who was with 'IF' and later with the African avant garde Ossibissa). When the Lp came out Jeff was uncredited so it went out of my mindset. Now Tommy Eyre has rewritten the liner notes for the rerelease of their 1975 Lp 'Panic' released in CD in Spain only thus far and does indeed credit Jeff on one track, 'Put A Light On Me'. Thanks to Miguel Terol at the Musicians' Olympus website for this find.

Lastly, funny thing happened during Ed Bradley's Eric Clapton feature that aired on CBS's '60 Minutes' news magazine on April 2nd. Seem's Ed made a little goof (or perhaps his producer) when he told the audience that Eric started Cream with 'Jeff Beck and Ginger Baker', of course he meant to say Jack Bruce....oops!
---
Please disregard all the stuff we just mentioned above. You'd think by now that when it comes to Jeff Beck, we would have learned that you can't just read or hear about something from the internet (that damn internet) and run with it. We've just heard from Jeff's management, Jeff is not doing Pori and it has been cracked up to what they call 'wishful thinking' on the part of the promoters....sorry for any inconvience.
Another thing, nice picture of Jeff in last week's Rolling Stone Magazine feature on star's cars. Jeff looked a little tired sitting beside that powder blue deuce but hey, aren't we all. Anyway the article mentioned an incident where Jeff flipped one of his rods into a ditch after an Eric Clapton post-tour party....also mentioned him hooking up with Roy Brizio during his Grammy visit and him going to the Grammy's with his wife?? Huh?
June 19, 2000
Well, we're still waiting for the 'official' word. We were hoping to get it before now since tickets for the third leg of JP/BC tour have already. Only 'news' we have to offer comes from Steve Alexander's website where he says and we quote, "It's June and I'm just about to go into the recording studio for the next 4 weeks to work on the new Jeff Beck cd. Hopefully, one of the tracks I wrote for it will be included on the final record. We will be touring in the U.S. in the Autumn, but I don't have the dates yet. I'll post them up when I get them." This sounds good to us but keep a couple of things in mind. First, as we know, Jeff has in the past gone into studio to record only to end up scrapping everything, the Lukather sessions come to mind, but on the other hand he does like his present band. Also Steve mentions an autumn tour but not specifically the JP/BC tour. This opens up a couple of possibilities, one Jeff would do the 6 JP/BC dates and perhaps some more dates to augment those 6 or Jeff might do an independent tour of his own or as is always the possibility with Jeff, he might choose to stay home.

The New York Post several weeks ago printed a blurb that Jeff, Jimmy Page, Eric Clapton and Keith Richards might show up to celebrate Les Paul's 85th (wow!) birthday at the Iridium Club in New York on June 12th. Turns out the Post was wrong, Steve Miller did show up though.

We've since heard, thanks to our bud Bill Wylde in LA, that Jeff isn't in the film 'Two Lane Blacktop', ok, we've put that one to rest.

The Artist Direct website for Jeff is up and running, what we can tell from a quick perusal is that it appears there will be two sites; jeffbeckdirect.com will be the retail side, they're already selling some neat stuff. For everyone who has emailed us in the past asking where you could get tour T-shirts this is the place, they have two that were being sold last time around. You can also buy pins, keychains, a tour program from the '99 Japanese tour and an autographed copy of Beckology as well as everything else in Jeff's catalogue. The other site will be jeffbeck.com which will be the fan side with news, interviews, tour info and more.

Jeff was a no show for Max Middleton's wedding we heard, Chris Rea couldn't make it either due to illness but Mick Taylor did show up.

Lastly, just heard that Sony/Epic is rereleasing Truth and Beck-ola on it's Legacy label on July 4th (we've mentioned this before). They are being touted as 'expanded editions', we guess that means bonus tracks....what are they?....don't know but doubt it's anything we haven't heard before. Perhaps somethings like 'Tallyman', 'I've Been Drinkin' or...'Hi Ho'??
---
July 28, 2000
Well, we haven't reported much lately cause there ain't that much to report and also because we've been on vacation and when we go on vacation, we go on v a c a t i o n! I guess most of you know that for sure Jeff isn't doing any of the JP/BC dates....we got 'official' confirmation on this just as we were off for our holidays at the beginning of July.

Also, the remastered releases of Truth, Beck Ola, and Rough And Ready came out on July 4th and even though they were intially touted as 'expanded' they contain no new tracks but are much better mixes than the previous CD's.

Get well greetings go out to Ron Wood who was admitted to the Priory in Roehampton, West London to undergo an alcohol rehabilation treatment at the end of June, we're sure he's out of there by now. Seems Ronnie had 'been partying a bit too much lately'....guess that's not hard when you have your own pub in the garden of your house!

Chris Hjort and Doug Hinman's long awaited Jeff Beck career chronology is now available. It is an incredible piece of work, loaded with info about Jeff's career from 1965 through 1980. It's a 'must have' for any serious Beckophile. Check out our 'ordering stuff' section for details.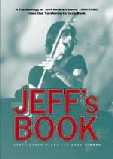 And finally, Steve Lukather was interviewed in the June 2000 issue of Guitar Player and he had this to say about Mr. Beck. "I've had the chance to work with all my heroes. I made a record with Jeff Beck - It never came out, but I got PRICELESS lessons from him everyday.... I really don't use that many effects anymore, a little delay is about all I'm guilty of. The Leslie sound on the 'Last Love' (from the CD 'Minefields') solo was actually achieved by double-tracking the lead lines and playing with the tape speed control on the multitrack. And the backward-sounding guitars on 'After You've Gone' were recorded with a technique I learned from Jeff Beck. I hammer with my left hand, while hitting the bridge with my right. It gives parts the ILLUSION of being played backwards because the bends don't sound humanly possible." Thanks to Gonzo for pointing this one out to us.

And this just in.....Jeff has recently recorded some tracks with Chrissie Hynde for a Sun Records tribute CD.
---
October 10, 2000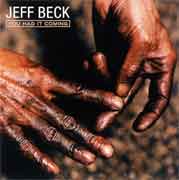 Once again Jeff shows us he's a man who's not afraid to get his hands dirty!
Here's the lowdown on "You Had It Coming" (this is the confirmed title, we promise).....we got this from a reliable source that will go unnamed. This is essentially the press kit for the album (we think). As you will note the release date for the CD in Japan is November 3rd, in stores by November 21st....we've heard that the CD won't be released here in the states until January of 2001 but who knows.
You Had It Coming (confirmed title) is the latest studio effort from guitar legend Jeff Beck. Written primarily by Jeff, this album delivers the intense and articulate workings of a guitar virtuoso, with a decidedly modern sound. If "Who Else?" was a musical salute to what Jeff has absorbed from bands like the Prodigy, on this album, Jeff's sound continues to evolve, coupling his own brand of guitar work with varying rhythm tracks. The result is rock 'n' roll, with an industrial edge. The aural background on which the tracks are laid runs the gamut from the driving, industrial flavor of "Earthquake", to the smooth, ambient "Nadia".

Track Listing
EARTHQUAKE
ROY'S TOY
DIRTY MIND
ROLLIN' AND TUMBLIN'
NADIA
LOOSE CANNON
ROSEBUD
LEFT HOOK
BLACKBIRD
SUSPENSION

Time Line
October
5,6    LONDON--Japanese Press/Promo
24,25  PARIS--French Press/Promo
26      BERLIN--German Press/Promo (TBC)
November
UK:     Rehearsals for Japan
11/03 (in-stores 11/21)  JAPANESE RELEASE DATE
11/04 (in-stores 11/27)  EUROPEAN SOFT RELEASE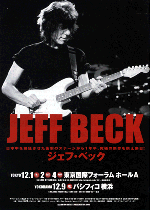 A Japanese Tour 2000 Poster
Thanks, Jeff Becker T

December
Japan
12/1-2          Tokyo           TOKYO INTERNATIONAL FORUM
12/3            off
12/4-5          Tokyo           TOKYO INTERNATIONAL FORUM
12/7            Sendai          SENDAI ZEPP
12/8            off
12/9            Yokohama        YOKOHAMA PACIFICO
12/10-11        Osaka           OSAKA KOSEINENKIN HALL
12/13           Fukouka FUKUOKA SUN PALACE
12/14           Hiroshima       HIROSHIMA YUBIN CHOKIN
12/15           Nogoya  NAGOYA SHI KOKAIDO
January
(Rehearsals for US Tour--tbc)
February
Mid-Feb US Tour begins
March
US Tour
April
European Tour
May
European Tour

BIOGRAPHY - Jeff Beck is a name synonymous with the electric guitar. With YOU HAD IT COMING, Beck's latest album during his three-and-a-half decades as an Epic recording artist, his name becomes tantamount to innovation, as the guitarist continues to experiment with modern, cutting-edge music.

YOU HAD IT COMING finds the legendary British musician further enthralled by the nature of sound. "It's almost a chosen path for me by someone else, because I was never a singer," Beck says of his songwriting. "Without a vocal, you've got to concentrate on what people hear. Sound is everything."

The predominantly instrumental album is bounded by a collage of drum loops and digital-age wizardry, all at the service of Beck's signature guitar playing. "I view technology as a friend -- there's no use messing around with enemies," he says. I first ran across some electronic music 30 years ago, and I assumed it would be coming along much sooner than it did. I thought,'If only you could get that sound on a guitar.'"

The outcome of his prolonged interest is YOU HAD IT COMING, a project that combines the tones and technology of the new millennium with the skill and credibility of experienced hands. After releasing last year's Grammy-nominated Who Else!, Beck's first album of original music in a decade, the musician spent much of 1999 on tour with his newly assembled band. This was quite an about face for the celebrated guitarist, who hadn't been particularly prolific during the previous two decades, instead consuming time through his other passion of tinkering with vintage cars. But a subtle revelation paved the route for back-to-back recordings. "It was trying to come to terms with the fact that I didn't want to stop playing," he admits. "The thing looking me in the face was, 'If you don't play Jeff, you're not going to play.' After 120-odd gigs, including people's back gardens in Italy, I didn't want to go all through that for nothing -- to lose track of the band and go into recession again."

Quite the opposite happened, with Beck holing up in London's Metropolis Recording Studio with his band (guitarist Jennifer Batten, bassist Randy Hope-Taylor and drummer Steve Alexander) programmer Aiden Love and producer Andy Wright. ("Andy, we call him 'the trawler,' Beck quips. "Because everything I play he trawls through, like a fishing boat, to get all the good bits.") The collaboration resulted in a record that joins the distinguished pantheon of his prior milestones: Truth, Blow By Blow and Wired -- still among the best selling guitar albums of all time.

Opening You Had It Coming is "Earthquake," a tune emblematic of Beck's new approach, fueled by a hammering distorted riff that alternates time signatures between 6/4 and 5/4. The tumultuous tune is so named because "an earthquake represents the opening up of a new world, whilst giving the old one a good shaking " Beck returns to his roots with "Rollin' and Tumblin'," a swampy blues gem that has inspired previous interpretations by Muddy Waters, Cream and Canned Heat. "Rollin' and Tumblin' is something which has been lurking in my cupboard for 25 years," Beck says. "I've wanted to do a hot-rod version of that, but the drummers were never right and the singers weren't there." Beck found his ideal vocalist in Imogen Heap, a young Londoner whose scorching take on the tune was recorded in one pass. Perhaps the quirkiest cut is "Blackbird," which finds the ex-Yardbird collaborating with an unnamed feathered friend. "Round about spring, a blackbird sings loudly up on my roof," he says. "Although I didn't record that bird, I got a tape of a blackbird and started jamming with him. If you listen, the notes the bird is singing are almost beyond human hearing, but the actual punctuation and tonal things are there. I aped the bird as close as I could, and we all had a good laugh with that one." The guitarist considers YOU HAD IT COMINGfs standout track to be "Nadia," written by Indian musician Nitin Sawhney, whom Beck describes as "a genius -- like an Asian Stevie Wonder." Beck remembers first shuffling through Sawhney's CD while driving home. "I couldn't believe the diversity of the tracks. I stopped on 'Nadia' and I almost crashed the car, because it was such a refreshing, almost commercial, Indian song. I started whistling bits of it, then I thought, 'What am I waiting for? This is custom made for me.'"

Not one to employ an arsenal of custom-made gear, Beck stuck with a single guitar and amp (a modified white Fender Stratocaster and a Marshall JCM 2000) for the majority of the recording. It's still a mystery how he can pull so many sonic elements out of such a limited setup. But that is an enigma that has applied to the guitarist for decades. Beck has been credited with inventing techniques and sounds that are so common within the rock lexicon that it's difficult to envision the style without it. He is regarded as the first rock guitarist to use distortion and Eastern-influenced droning riffs, as well as the earliest to popularize the talk box (called a mouth bag in England), years prior to Peter Frampton's "Do You Feel Like We Do." Has Beck ever invented something he didn't get credit for? "I suppose the most unnoticed in my style, and probably the best things, were some of those slippery licks," he says. "The illusions that I can do with some triplet scales, people have sort of brushed them aside for something more gimmicky -- which is something people will do. Jimi Hendrix gets remembered for setting fire to his guitar almost more than for playing it."

So is Beck the world's greatest living rock guitarist? "Nope," he says emphatically. "That's the most ridiculous thing to start those kind of sweeping titles. I don't see why everybody has to make everything the best. 'Is it the best? Is it the fastest? How fast does this car go, mate?' It's not a contest. We're all different. It's like asking which is the best breakfast. It's not a question of that; it's what you fancy. I'm not in the business of making self-appraisals. As long as there's something original going on, that's all that really matters."
---
We expect that rehearsals are just about wrapped up by now and that Jeff and company are preparing for travel to Japan next week. However, we have learned that Jeff will be doing another round of interviews (we guess by phone) late next week and that Epic is now in the process of queuing up requests for these interviews.
Also Jeff's TV producer friend Peter Richardson (hey Peter, where's that JB documentary you were working on?) has a new sitcom on the Beeb2 (BBC2) called 'Stella Street' seems Jeff might be making a cameo in it sometime this season.
November 30, 2000
You know, we can remember a time when months would go by and there would be no news to report. Now, we're updating stuff every week! We're not complaining mind you just mentioning it and the fact that some news is coming in so fast we're behind when we used to be ahead.

First off, Steve Alexander. According to his webpage the reason he's not doing the Japanese tour is due in a way to his hospital stay over the summer. Seems the insurance carrier for the tour wouldn't insure the tour against losses due to illness, ie Steve, since he was just in hospital over the summer. He does say however that he is expecting to do the upcoming US tour.

Speaking of the Japanese tour, it appears that Jeff will once again appear on Japanese TV while he's there. According to one of our new Japanese spies, Naoko Osumi, Jeff will be play and be interviewed on TV Asahi's 'News Station' program on November 30th. We goofed first reporting this (oops), we were told 'the 30th'got the month wrong this has already happened. If we get an expected copy of the show, we'll report on what was said/played.

Lastly, according to London's Evening Standard newspaper and pollstar.com, Jeff along with Nitin Sawhney and Route Of Kings, will appear as special guests at Sting's Hyde Park concert in London on July 28th, 2001. Now that sounds like a hell of a show, maybe it'll be televised like Sting's Central Park gig? We'll see.
---
December 20, 2000
First off we have another report from Toshi....

Dec.2 & 4 Tokyo International Forum
1.Earthquake 
2.Roy's Toy 
3.The Pump
4.Brush With The Blues
5.Blast From The East
6.Dirty Mind
7.Nadia
8.Psycho Sam
9.Rice Pudding/Jack Johnson/Savoy
10.Loose Cannon
11.Star Cycle
12.You Never Know
13.Angel(Footsteps)
14.Rollin' And Tumblin'
15.Blue Wind
(encore)
16.Where Were You
17.A Day In The Life

"Where Were You" was added to the encore. The intro tape of the show was "Blackbird" from new lp, it used on Dec.1 & 2 only. The other shows, the tape of the bird singing was used in intro. It is the first time Jeff play "Rice Pudding" in Japan. When Jennifer sang "Rollin' And Tumblin", Randy played a Telecaster.Jennifer not play her guitar while she sang this song.In the second verse of "Blue Wind", audience sang good."Where Were You" was so beautiful.

Dec.5 Tokyo International Forum
Dec.7 Zepp Sendai, Miyagi
Dec.9 Pacifico Yokohama, Kanagawa
1.Earthquake
2.Roy's Toy
3.The Pump
4.Brush With The Blues
5.Blast From The East
6.Dirty Mind
7.Nadia
8.Psycho Sam
9.Rice Pudding/Jack Johnson/Savoy
10.Loose Cannon
11.Star Cycle
12.You Never Know
13.Rollin' And Tumblin'
14.Angel(Footsteps)
15.Blue Wind
(encore)
16.Where Were You
17.A Day In The Life

The set list was changed slightly. And performed of the new materials getting better and better. In the final part of "Angel", Jeff used a screwdriver instead of a slide bar on Dec.4 & 5. Zepp Sendai is all-standing small room, they seemed enjoyable. The show on Dec. 5 was the best show I have ever seen.

Dec.10 & 11 Koseinenkin Hall, Osaka
Dec.13 Sunpalace, Fukuoka
Dec.14 Yubinchokin Hall, Hiroshima
Dec.15 Nagoya Shi Kokaido, Nagoya
1.Earthquake
2.Roy's Toy
3.The Pump
4.Brush With The Blues
5.Blast From The East
6.Dirty Mind
7.Nadia
8.Psycho Sam
9.Rice Pudding/Jack Johnson/Savoy
10.Loose Cannon
11.Star Cycle
12.You Never Know
13.Rollin' And Tumblin'
14.Angel(Footsteps)
15.A Day In The Life
(encore)
16.Where Were You
17.Blue Wind

The set list was changed slightly again. Two shows at Osaka was really great. The final show at Nagoya, Jeff looked tired. And he played mistakes sometimes. I spend pleasant two weeks. I hope Jeff comes back to Japan in the end of this tour. I want to see their amazing play again. from Toshi
Thanks Toshi, you're the best.

There's a new Stevie Ray Vaughn box set out there that maybe Santa will bring some of you. The 3CD+DVD set has a live cut of Jeff and Stevie doing "Goin' Down" which was their standard end of show jam song during 1989's 'The Fire And The Fury' tour. This one was recorded at the Tingley Auditorium, Albuquerque, New Mexico. (US, Epic/Legacy, E4K 65714)

We know a lot of people are ordering the Japanese import of 'You Had It Coming' from Amazon.com but we've heard that recently it was not available for shipment for several weeks. However we understand that www.BigCD.com has YHIC available for immediate delivery.

The February issue of Vintage Guitar has a couple of notables who mentioned Jeff in recent interviews;


Quote from Jim Weider, who has worked with The Band....
" I always like to hear what Jeff Beck's doing, but I'd love to
hear him do something more organic because he's such a great
feel-and-touch player.  I'd love to hear him just go in with a
great rhythm section and just play the guitar."

Quote from Richie Sambora, Bon Jovi - "I'm using the Marshall
JCM 2000 DSL 100 watt.  I really love that amplifier. I got
turned on to it when I went to see Jeff Beck.

Lastly, this Jeff Beck buddy sighting.....anyone been wondering what Jimmy Page has been up to since his back went out during the end of the JP/BC tour? Well he's been recuperating right up the street from the 'A Jeff Beck Webpage' home office in Fort Lauderdale, Florida. Aside from several 'sightings' by locals on Las Olas Boulevard over the last month or so, it was recently reported in the papers down here that Jimmy has rented a place right off Las Olas and that the lease is thought to extend through April. Happy Holidays Everyone!!!
---
December 28, 2000
Fresh in from Japan....we got a copy of that "News Station" TV show that aired Nov 30th featuring Jeff. (Thanks Toshi). Jeff sat down with the popular male host, female co-host (who said nothing the whole time) and a rapid fire female translator who kept Jeff up to the second with what what being asked or said. The interview started off with Jeff demonstrating graciously that he knew how to hold his own with a pair of chopsticks.(Actually more than hold his own but more on that later) Notice was made by the host of Jeff's battle-scarred hands and Jeff then outlined most of them indicating various garage accidents while building his street rods. Jeff noted during the interview that plans had been formulated for a mega three guitarists tour with himself, Clapton, and Santana but the plans had to be nixed due to Santana's schedule (We hear he's taking a bit of a sabbatical). However he did let on that they had agreed to do the European part of the tour (Summer 2001) with Sting.(Which coincides with the previously supported ad for the Hyde Park summer show.)

After admitting that he never forget's the excitement of having a good band around him and being onstage, Jeff was called on the carpet a bit for continually talking at his translator and toying with the chopsticks. Hah! In a brief bit he put the chopsticks down and laughed as the slightly arrogant but charming host introduced the next segment which was to be the beautiful tune Nadia from the new Lp.

As the cameras panned to the stage one must consider a few background influences coming into this taping. The band had little time to rehearse. Andy G. had just come aboard just for this Japenese tour at the last second. Jeff was just coming down with the flu. Finally Nadia, the technically most difficult tune to perform was picked for the Japenese audience. A probably wise decision was made not to do the track live and hence the track was guitar-synced albeit one heck of a performance. A far cry from the 1975 Midnight Special show in which Jeff endured four live takes before lodging his protest with the fifth synced take, Jeff here on Nadia was painstakingly true to the lines. The first time through I couldn't even notice. I was down to Bill's house for the holiday and it was he, a guitarist, who noticed that the amp lights weren't on and that certain notes necessitated the use of the whammy bar which Jeff didn't touch. (They were the notes where you can hear Jeff 'flick' the whammy for that 'warbly' sound. Also he didn't finger any notes which we know he does during the song. BA) Anyway, the performance such as it was was flawless and Jennifer, Randy, and Andy looked like they were really in to it. Jeff even smiled a couple of times while following the lines as if it were his best stage effort. Overall a great video! One interesting Guitar observation. Jeff had two red diamond marks on his Strat. They were located on the pickguard to the right of the high e string and slightly above the first pickup. Bill's best guess is that they are there to help mark the short critical distance for slide tapping notes for things like "Angel Footsteps". I'll find out more about this later. (My nearest guess is they mark the 5th and 10th 'frets' above the second octave. BA) Anyways an overall great video and a must for collectors.

Oh, and we now know what song Jeff and Chrissie Hynde did for that still unnamed, star studded 50th anniversary tribute to Sun Records that is coming out on London/Sire....it was Little Junior's Blue Flames' "Mystery Train".

Be seeing you...
---